Manufacturing process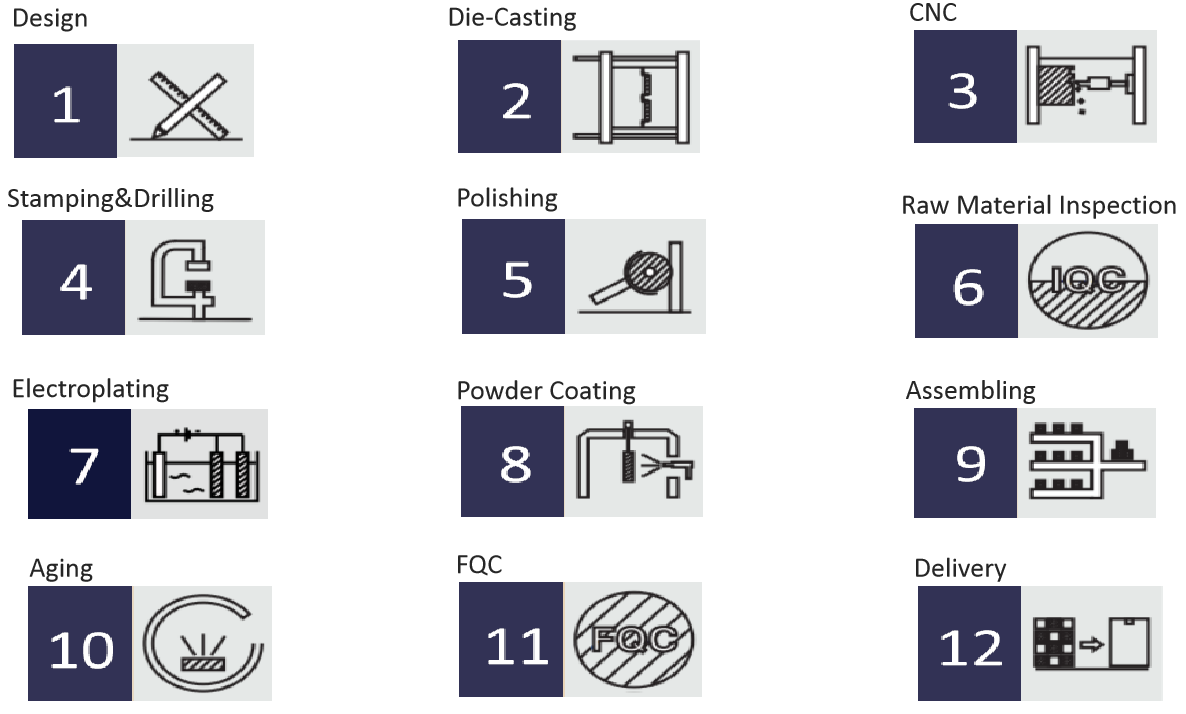 Die casting
Die casting is the manufacturing process of injecting liquid metal under high pressure into high precision mold. The surface of the die is quickly cooled by the mold and the slowly cooling core create a negative pressure within the cast metal, which makes it more rigid and increases its structureal integrity.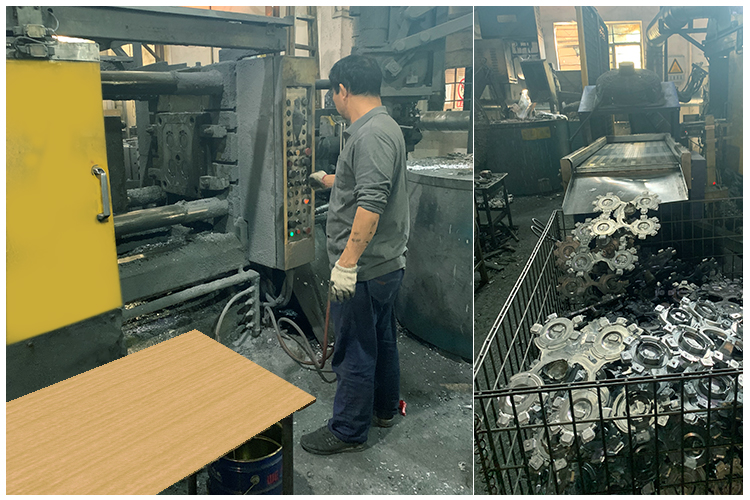 Polishing
After shaped by mould, the blanks often need to be stamped or drilled where a tool and die surface forms the matrerial into a net shape. Then we need to create a smooth and shiny surface by rubbing or using a chemical action, leaving a surface with a significant specular reflection and ready for powder coating or electroplating.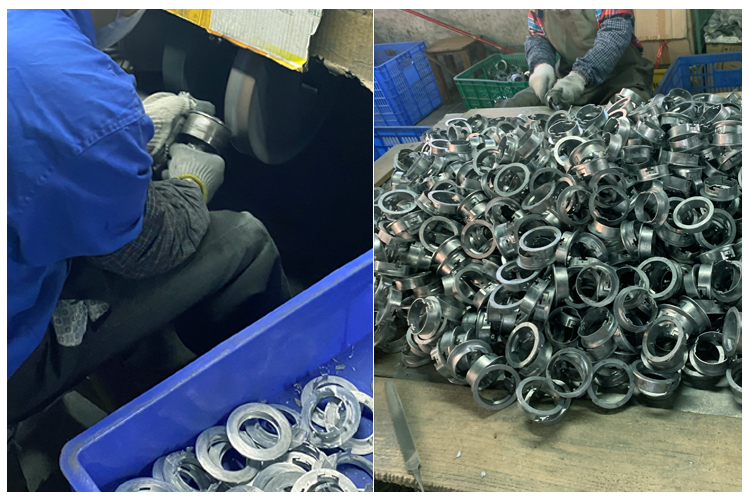 Powder Coating
Powder coated can make the housings and components harder, tougher and colorful. Generally, the optional finished colors are matt white and matt balck, sand white and sand black. If you have special color requiremetns, welcome to contact us for customization.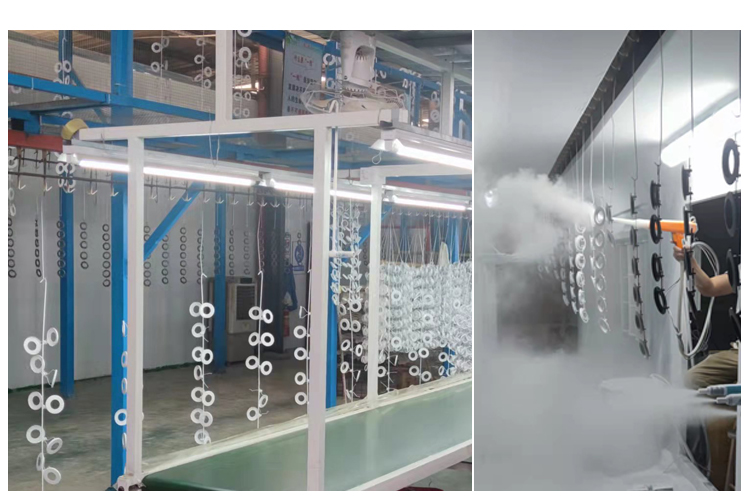 CNC
We also have a special CNC workshop to make the pure aluminum fittings. CNC (computer numerical control) is to use computer-controlled cutting machine to cut various materials for shaping instead by mould. So that we can meet the different requirements of customers.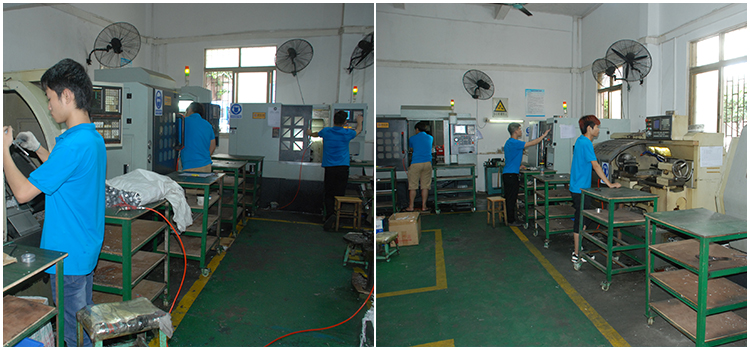 Assembling
We have 6 assembling lines and standardized production processes to achieve high production efficiency. More than 100 experienced workers assure your products with the high quality and quick delivery time.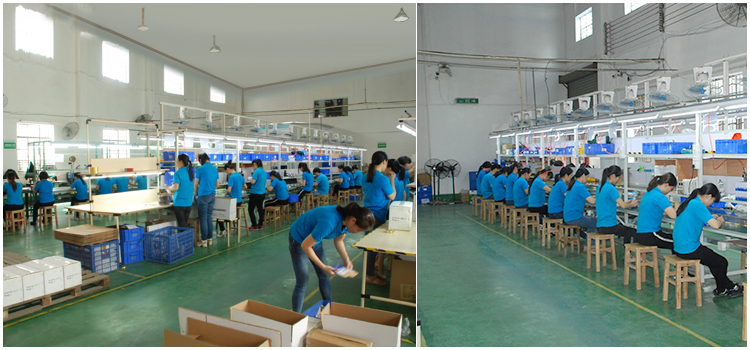 Test
After being assembled, all the products need to pass strict inspection processes, such as integrating sphere spectral analysis test, cold-hot test, salt-spray test, high-low voltage test and light-distribution test, etc.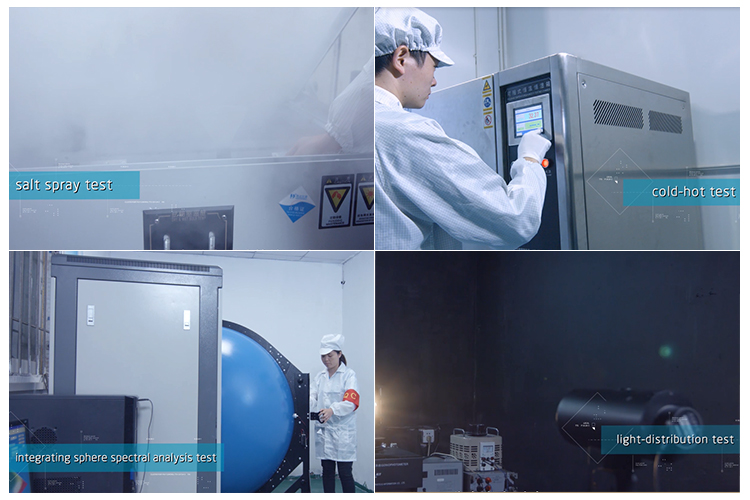 Aging
Before package, all the lights must be aging at least 12 hours to check the working condition of the drive and the LED chip, and to ensure the stability of the finished product at high temperature.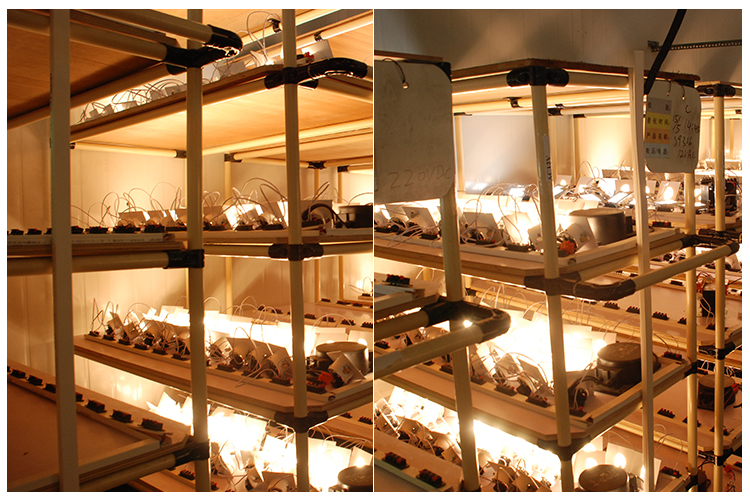 Warehouse
There are various of materials for each lamp. We have a big warehouse to store them. Every material is marked and classified sorted, which is easy to identify and improve operation efficiency.